Paradise on Earth

Pass through the gate and enter paradise

A mature space and experience with an artful blend of
classic, modern, Japanese, and Western styles

Pass through the gate and enter paradise

A mature space and experience with an artful blend of
classic, modern, Japanese, and Western styles

Pass through the gate and enter paradise

A mature space and experience with an artful blend of
classic, modern, Japanese, and Western styles

Pass through the gate and enter paradise

A mature space and experience with an artful blend of
classic, modern, Japanese, and Western styles

Pass through the gate and enter paradise

A mature space and experience with an artful blend of
classic, modern, Japanese, and Western styles

Pass through the gate and enter paradise

A mature space and experience with an artful blend of
classic, modern, Japanese, and Western styles

Pass through the gate and enter paradise

A mature space and experience with an artful blend of
classic, modern, Japanese, and Western styles
A luxurious experience like nowhere else
Yufuin, Oita offers beautiful seasonal scenery.
An evocative landscape spreads out before you like a tapestry of nature.
Ikkoten is tucked away at the bottom of a hollow at the foot of a long slope
with the majesty of nature on the left side.
The name "Ikkoten" means a paradise on earth like Shangri-la,
and originates from a Chinese legend about world inside
a jar filled with grand buildings, fine wines,
and bountiful feasts.
We created Ikkoten here in Yufuin out of the desire to
have our guests to experience of the ultimate in hospitality.
In this peaceful place, enjoy to your heart's content the views of
majestic Mt. Yufu, fine cuisine made with
Oita ingredients, and hot spring baths filled directly from a private natural source.

Ikkoten's Appeal
Enjoy a luxurious trip surrounded by the majestic Yufu mountain range.
There are just 10 cottages spread out over the expansive 7,600-square meter grounds.


Scenery & Hotspring
This spot has the best views of Mt. Yufu in Yufuin

An exclusive paradise for just 10 groups per day,
this elegant Japanese-Modern hot spring hotel offers
detached cottages which all have semi-open-air baths
directly filled from a natural spring.
An exclusive, luxurious location with Mt. Yufu reflected
in the waters of the hot spring.
Enjoy the ultimate vacation surrounded
by the majestic Yufu mountain range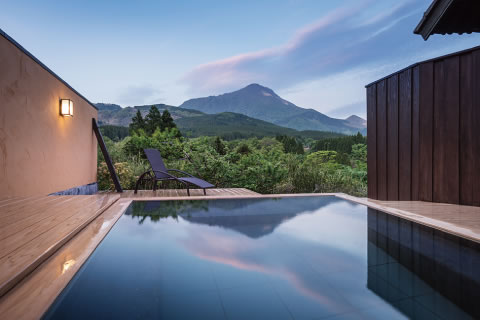 Room
All rooms are reserved with a private open-air bath
You can escape from the hustle and bustle, and spend a relaxing time surrounded
by the natural beauty of the Yufu mountain range
Private villa type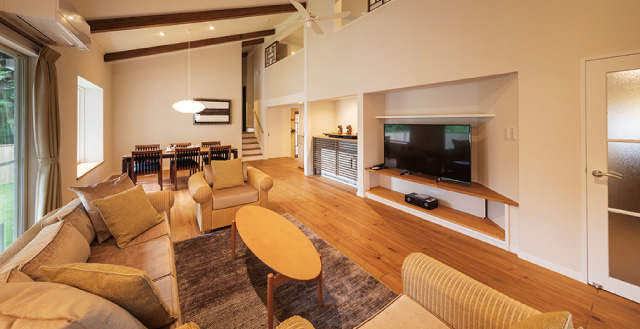 size:158㎡ / Accommodates 1-8 persons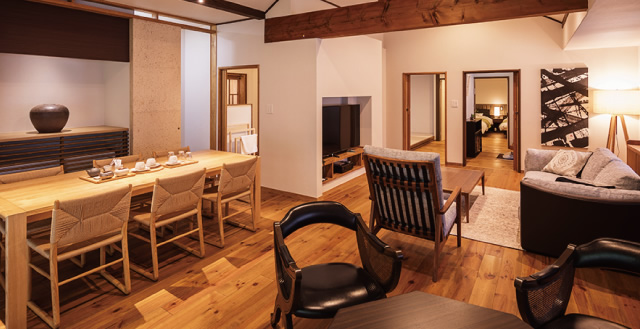 size:122㎡ / Accommodates 1-6 persons
Mt. Yufu View type
Forest View type
Dining
Tonight, enjoy kaiseki cuisine made with carefully-selected local ingredients along with the beautiful tableware
To ensure our guests enjoy this special time to the fullest, we host just 10 groups per day
Facilities
Welcome to paradise, the seasonal beauty of Ikkoten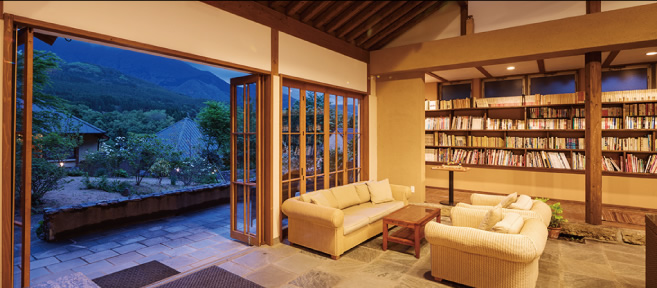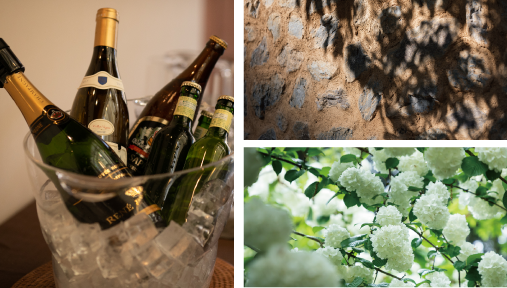 Lose yourself in a good book amid
the elegant surroundings of
the common room
with gentle lighting from the high ceiling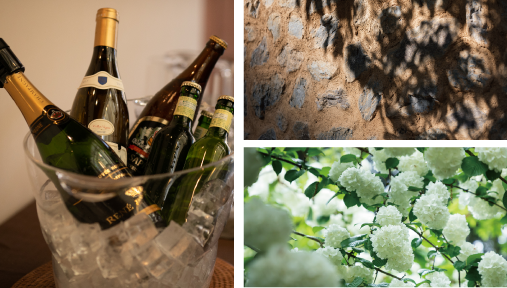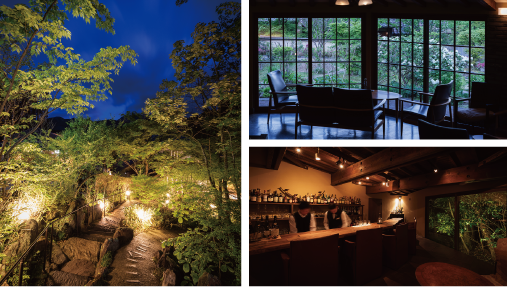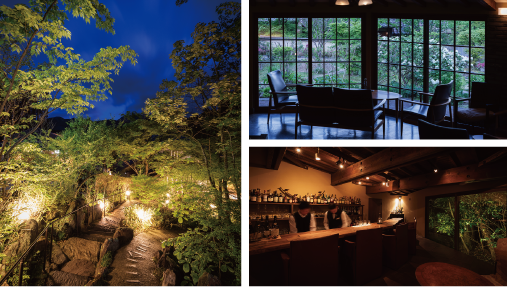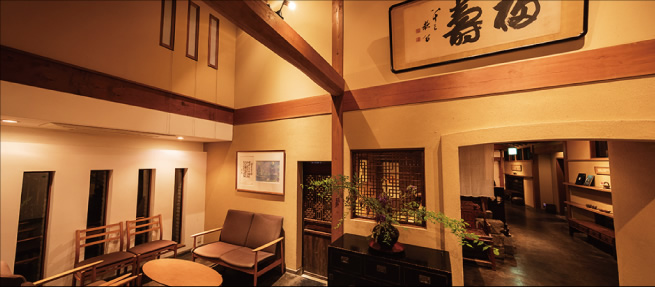 Access &
T

ourism

The shifting seasonal scenery of Mt. Yufu

By car From Yufuin Interchange(4km)about7 minutes
By Train Disembark at JR Yufuin Station 5-minute drive(2,5km)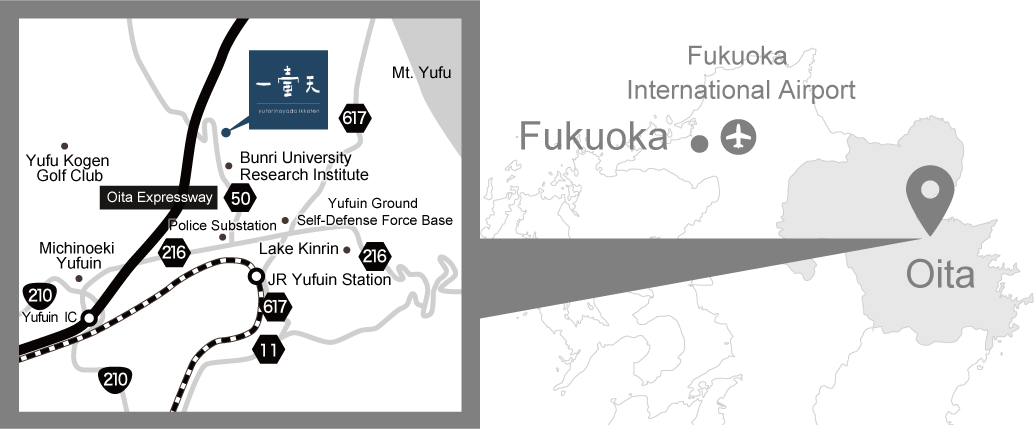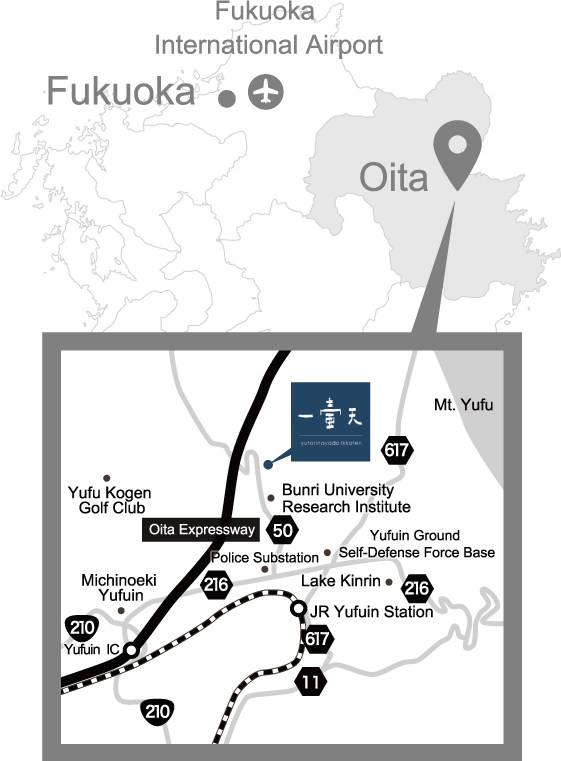 By car From Yufuin Interchange(4km)about7 minutes
By Train Disembark at JR Yufuin Station 5-minute drive(2,5km)