Exclusive special dishes made with lots of Oita and Bungo delicacies
for just 10 groups per day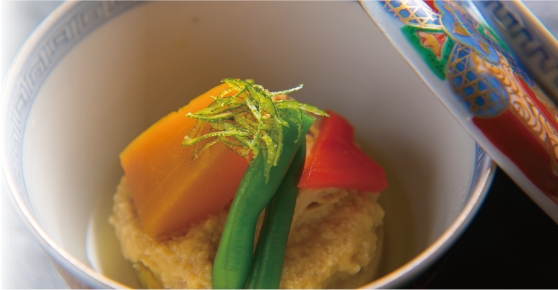 To ensure our guests enjoy this special time to the fullest,
we host just 10 groups per day. Everything is made by hand,
from fresh seafood delivered from Bungo Channel
to Bungo beef raised in the rich natural environment,
locally-produced vegetables and eggs, and even the tofu,
soy sauce and miso.
Dinner
Dinner
Dinner Time…6:00 p.m.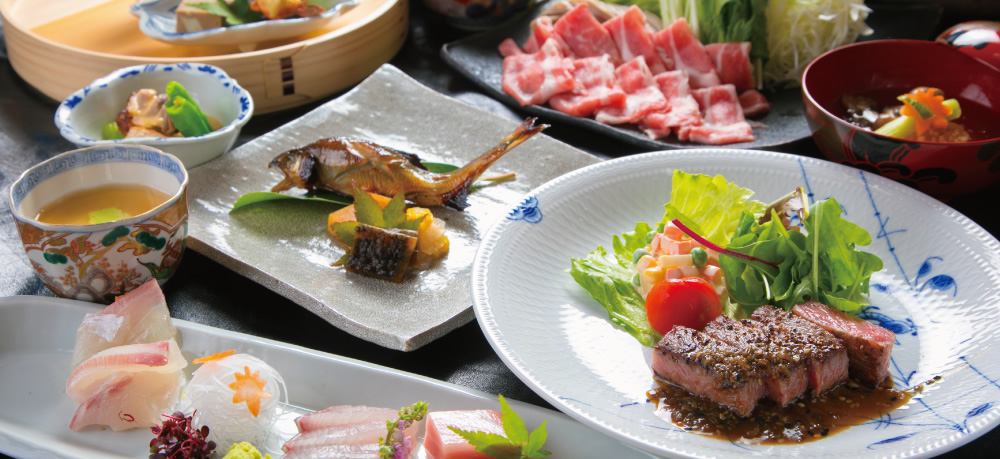 Tonight, enjoy kaiseki cuisine made with
carefully-selected local ingredients along
with the beautiful tablewareAt Ikkoten, you can enjoy kaiseki cuisine made with local ingredients from Yufuin, Oita that are carefully selected for the best flavors along with beautiful tableware.
Each dish is served when you are ready, so that our guests can enjoy the natural bounty of local seasonal ingredients at their leisure.
Please feel free to lets us know if you have any allergies or foods you cannot eat.
Oita Brand
Choice Ingredients
Bungo Beef" is an Oita brand famous
in Japan and around the world
Bungo cattle are raised in the bountiful natural environment of Oita, producing the very finest beef with an illustrious history and record of quality. The meat is distinguished by its tenderness, fine marbling, and bright coloration. Enjoy the natural deliciousness of Japanese beef with a mild flavor that melts in your mouth.
Breakfast
Breakfast
Breakfast Time…8:00 a.m. or 9:00 a.m.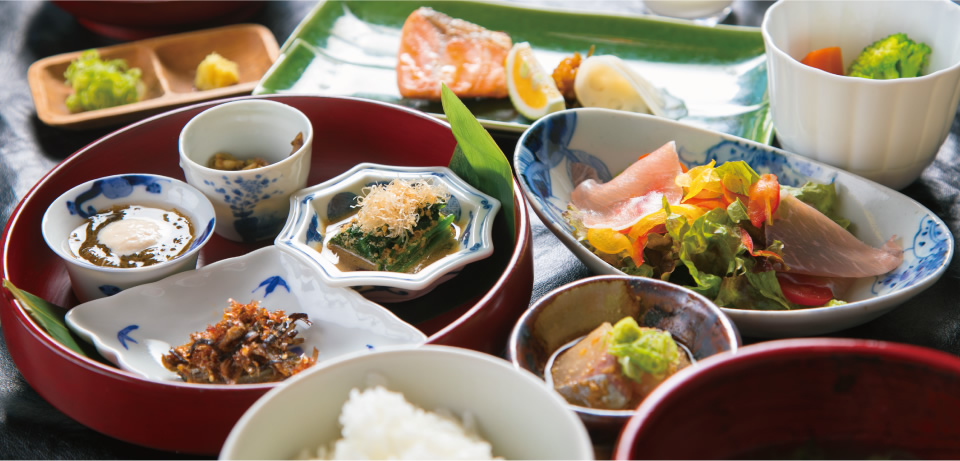 Start the day by treating yourself right with a simple breakfast
After waking up refreshed, start the day by treating yourself right with a simple breakfast
Let the fresh morning air and the delicious flavors of the ingredients sink in.
Guest staying multiple days can enjoy different Japanese and Western items every day.
Make yourself at home at the hotel in samue casual wear, and spend a relaxing time.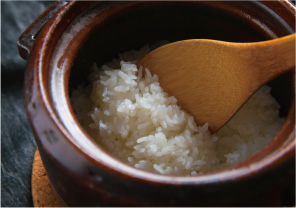 Restaurant
Dining Room
Dinner Time…6:00 p.m.、 Breakfast Time…8:00 a.m. or 9:00 a.m.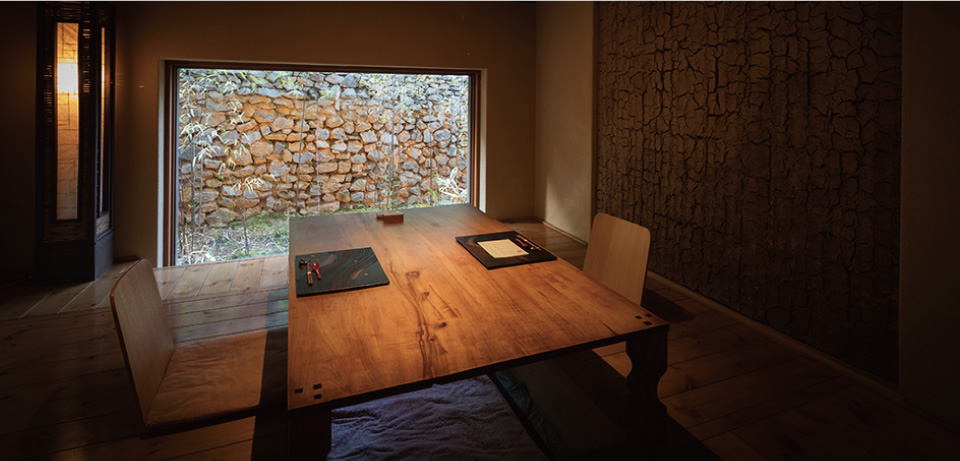 Savor the bounty of Bungo to the fullest
in elegant private rooms
You can take both breakfast and dinner in private dining rooms that let you enjoy a different ambiance as a change of pace from your guest room. Relax and enjoy the chef's prized cuisine at your own pace in comfortable surroundings.
※Guests in the Shinshu and Ruri rooms may have meals in a private dining room or in-room dining.
The hotel will inform you on the day of your stay.It is not possible to choose in advance.